This post may contain affiliate links. If you buy thru these links, we may earn a commission at no additional cost to you.
---
Following is my take on consignment stores.
Consider this Part 2 to my article about thrift store shopping.
I mentioned in that article that I love shopping for "gently used" items at thrift stores.
But, I'm not so crazy about shopping at consignment stores.
Here's why…
What Is A Consignment Store?
Before we get too far, I should explain exactly what a consignment store is.
A consignment store is one that sells gently used secondhand items (usually clothing, baby items, furniture, and housewares) on behalf of the original owner — who gets a percentage of the selling price.
So… now you're probably wondering how much do consignment shops pay you after they sell your item?
Here's the best explanation I could find (and the most accurate, in my experience):
It's standard for you to drop off your items for a 30-, 60- or 90-day cycle. If your item doesn't sell within that period, some shops will discount the item (by say, 30%), or you will need to pick it up. You can expect to be charged a 25% to 60% commission, which the shop collects as its profit. Some shops offer you higher percentages if you take in-store credit instead of cash. Source
Buying & Selling At Clothing Consignment Stores
Personally, I'm not that fond of consignment shops for buying or selling clothing.
I've done it… several times.
Over the past 30+ years, I've dabbled in consignment clothes shopping in each of the areas that I've lived:
Texas (in the Panhandle)
New York (upstate)
Florida (several different cities)
Tennessee (Nashville area)
I've shopped there. I've sold there. (I've sold there more than I've shopped there, but that's beside the point.)
My Thoughts On Consignment Stores For Buying Clothes
Overall, my experiences shopping at clothing consignment stores weren't anything worth writing about. Suffice it to say that I've pretty much given up on consignment shops for clothes buying.
The downsides to shopping at clothing consignment stores, in my experience:
Consignment shop owners tend to be too narrow-minded about clothes (in general) and styles (in specific). If your taste doesn't match the store owner's personal taste, then odds are, you won't find it here.
The designs and styles of clothing found in consignment stores tend to be very eclectic — only high-end big name labels, or only modern "edgy" styles that are hip & cool, or only vintage timeless classics — you get the idea. It usually a bunch of stuff that isn't practical for everyday wear.
Consignment shops tend to be very female-oriented — which is fine in theory, but it's hard to find clothing for the whole family through consignment shops.
There's usually such a small selection of clothing at consignment stores, that the odds of you finding something you like… and in your size… and in good condition… and at a price you're willing to pay are all quite slim.
Items at consignment shops tend to be a bit pricey — when compared to say, thrift store shopping. Usually, when I find something I actually like, it's at a price that just doesn't seem like a bargain to me. I'd rather pay full-price and buy it new.
For those reasons, I don't think consignment stores are practical for most bargain clothes shoppers these days.
My Thoughts On Consignment Stores For Selling Clothes
My experience with selling clothing through consignment shops has also been less than satisfactory.
Must read: How To Buy From & Sell To A Consignment Shop
I realize that I may not have the hippest wardrobe on the block… but I've certainly had my share of name brand, quality clothes (some still with the price tags on them) that many consignment store owners wouldn't take "at this time".
In reality, you have to jump through so many hoops when you're selling your clothing through a consignment store that it's simply not worth the effort for the percentage of the "cut" you get in return.
The downsides to selling to clothing consignment stores, in my experience:
Consignment shop owners tend to be very picky about what they'll let you sell in their stores. For the most part, a little quality control is a good thing. But I think it usually goes beyond this and the store owners are simply trying to cater to one ore more age groups or audiences. It's a little too "niche" for me.
The designs and styles of clothing found in consignment shops tend to be very eclectic — either they want only high-end big-name labels, or only modern "edgy" styles of clothing that's hip & cool, or only vintage timeless classics that aren't practical for everyday wear.
Most consignment store owners will only "accept" clothes on one day of the week (so call first). But if you're anything like me… when I'm ready to clean out my closets, I'm ready! And I don't want the stuff sitting around in piles until someone is willing to take it from me. Also, I don't want to have to remember to take the items to the consignment store on the "right day"!
Overall, I find that most consignment store owners have such strict rules you have to follow, that I'd usually rather not bother. So I just end up giving all my stuff away to Goodwill or to a local clothing drive or something.
Buying & Selling At Furniture Consignment Stores
I would, however, recommend consignment shops for buying and selling furniture and housewares! No joke.
I've sold furniture and other household items through consignment stores about half-dozen times in Texas, in Florida, and here in Nashville.
In my experience, you can find huge discounts on name-brand, good-quality furniture, decorations, and household accessories. (Think, big mirrors, coffee tables, framed prints, decorative throw pillows, knick-knacks, and of course furniture — sofas, chairs, bedroom furniture, bookshelves, etc).
In fact, items sell so quickly at the furniture consignment shops I've been to that you have to grab something the first time you see it (if you're buying), and you get a hefty paycheck right away (if you're selling).
Overall, I've had excellent experiences — both buying and selling — at furniture consignment stores. And I've gotten great deals both ways, too!
TIP: You can find some really great deals on furniture, housewares, and baby items at the consignment shops that are located in trendier, more upscale neighborhoods. If there's one several miles away, it's usually worth the drive!
Buying & Selling At Baby Consignment Stores
I don't have children, but I have friends who have shopped at children's consignment shops — and they rave about the good deals!
I would guess that they've had good experiences selling items through baby consignment shops as well, but I haven't specifically asked.
Then again… if they were that good, then I guess I wouldn't see so much of this on the curbsides in my neighborhood!
More About Buying & Selling On Consignment
In addition to the links I've included above, here are some other resources to help you figure out if buying or selling at consignment stores is right for you:
And now, just for fun… listen to Bud Light's Real Men of Genius "Mr. Department Store Mannequin Dresser Upper":
https://savingmoney.thefuntimesguide.com/files/Bud_Light_Real_Men_of_Genius_Mr_Department_Store_Mannequin_Dresser_Upper.mp3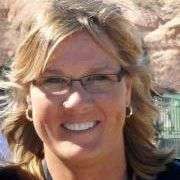 Always on the lookout for a good bargain, I consider myself a frugal person — but not cheap. And not afraid to spend money on the things that matter. I like to share good deals with others when I find them. One of my favorite ways to save money is to reuse items in ways other than their intended purpose — so I write a lot about outside-the-box ideas that most people wouldn't think of! When I'm not saving money or looking for good deals, you'll find me at the corner of Good News & Fun Times as publisher of The Fun Times Guide (32 fun & helpful websites).