This post may contain affiliate links. If you buy thru these links, we may earn a commission at no additional cost to you.
---
In my mind, shopping in thrift stores has practically replaced shopping in outlet malls as a way to find great bargains these days.
I'd attribute that to the fact that outlets aren't really filled with bargain prices anymore. Name brand clothing & household goods… maybe. Cheap prices… probably not.
These days more and more frugal-minded people have their eye on the bottom line, which is: How to get something for almost nothing.
Here's how: Shop in thrift stores!
First of all, thrift stores are very different from consignment stores. If it's a bargain you're after, then I would steer clear of consignment shops (… more on that here) and head directly to the nearest thrift shop.
I've done it for years, but I tend to visit thrift stores more these days than I ever have in the past.
Why?
Because the feeling of satisfaction is so high. (How often can a person say they've bagged $400 worth of clothing for under $100?)
Plus, due to the huge savings you can find at thrift stores, you don't mind "splurging" on yourself by buying a few new(-to-you) things once in awhile. So it's a great way to do a little something for yourself for a change.
Before You Go…
To find the real bargains, you'll want to put aside all of your girly-girl ways (at least temporarily), put on a comfortable pair of slip-on shoes (for fast try-ons in the far-too-tiny & messy fitting rooms), and be prepared to spend 2 hours (or more) in just one store!
Thrift store shopping is not something you'd want to undertake if:
you just got a fresh manicure the day before
you're looking for a relaxing day of shopping
you're opposed to sweating
you prefer shelves & racks to be "neat & tidy"
you're opposed to crowds
you're not willing to dig a little to find what you want
you don't have a few hours to kill
you're not comfortable owning hand-me-downs or "gently used" items
I go Thrift Store shopping 2 to 3 times a year, on average.
Serious thrift store shoppers will tell you that you've got to go monthly, weekly, or even daily to find the absolute best deals and make it worth your while. I simply haven't got the time… or the desire. I like good deals, but I'm not patient enough to scour the shelves for them day in and day out. I'm content with my twice-a-year bargains.
My Favorite Thrift Store: Goodwill
My personal favorite thrift store is Goodwill.
Other thrift stores to consider:
I've shopped at several Goodwill Thrift Store locations, including stores in Ohio, Florida, and Tennessee. Each time, I leave with a bag full of bargains and a smile from ear to ear.
Needless to say, I was overjoyed when we got a *new* Goodwill store here in Franklin, TN. (It doesn't hurt that it's in Williamson County, where some of the state's wealthiest people live… and donate their unwanted items to Goodwill!)
And since it's a newer store, it's still relatively clean and tidy and somewhat organized. Though I must say, over-anxious shoppers can wreak havoc on a store filled with bargains in no time! Combine that with the fact that thrift stores tend to be understaffed, and you're looking at a shopper's paradise turned into one big messy closet in no time. Fortunately, they try to "clean up" the store each night for the next day's business.
What Are Thrift Stores Like?
You won't find any mannequins modeling cute outfits or any fancy displays showing the many ways you can use a particular item.
There are no qualified salespeople to help you find what you're looking for or bring you another size to try on in the fitting room.
Nope. All you'll find at a thrift store are racks and racks — and shelves and shelves — stuffed to the gills with everything from housewares to clothing to books, music, games, electronics, and furniture. And it's all priced to move!
There are opportunities galore to find the proverbial "hidden treasure" in and among a small mountain of junk.
How Are Items Priced?
At Goodwill stores, they color-code the labels. All items that enter the store on say, this Tuesday get Green tags. The next Tuesday, all green-tagged items are 10% off. The next Tuesday, green tags are marked 20% off. The next Tuesday, 40% off. And so on, until they are practically giving away all of the green-tagged items!
Then, where do the items go?…
To the nearest Goodwill Outlet Store! (There are far fewer of these.) All items are at drastically reduced rock-bottom prices at the Goodwill Outlet stores. In fact, most items aren't even tagged. They're either sold by the pound ($1.49/lb for clothing), or by the type ($3 per chair; sofas $25; dinette sets $20). Housewares are sold at 75% off the lowest Goodwill price tag found on the item.
Nothin' but deals to be found here, folks.
If you've already experienced the low prices at a Goodwill Thrift Store, just wait until you try a Goodwill Outlet! Everything is given one last chance to sell, and prices are dirt cheap.
I'm told here in Nashville, the Goodwill Outlet store (on 9th Ave. North) gets about 300 customers a day. I haven't been there yet, but move over all you bargain shoppers, I'm on my way!
Even Thrift Stores Have Sales!
Yep, even seriously marked down prices get marked down farther!
My favorite sales at the Goodwill Thrift Store are:
"50% off EVERYTHING storewide" (usually every other month or so) and "99-cent tag sale"
My favorite sales at the Goodwill Outlet Store are:
"50-cent each clothing (when you buy 10 or more)" and "Domestics 99-cents per pound"
PRO's: The Best Reasons For Thrift Store Shopping
An unlimited supply of "gently used" clothing and household items. Items are usually on a rotation schedule on the floor, where after 5 weeks, if an item hasn't sold yet, it is removed.
Lots of opportunities for finding that "diamond in the rough". Frugal shoppers get double-bang for their buck:
Yes, lots of good deals on secondhand clothes, but every once in awhile, you find that BRAND SPANKING NEW item that someone just didn't want (…with the tags still on it).
And yes, lots of great deals on household items and collectibles, but every once in a while, you find a rare one-of-a-kind collectible that few people (aside from you) would know the true value of.
Lots of surprises. You NEVER know what you're going to find when you walk through the door of a thrift store. Each and every day the items on the shelves are different.
Clever sales discounts that motivate you to check back frequently. As a means of getting stuff sold (at any price!) thrift stores like Goodwill put all their items on a rotation schedule. This means, during the first week that an item is on the floor it is marked the highest (typically $3-7 for a shirt or pair of pants, $1-2 for a handbag, $1-2 for shoes, $.50-$1 kitchenware, $5-$10 appliances & electronics). If unsold by Week Two, it gets marked down. The same is true with Week 3. And so on. Items typically go through 5 or 6 markdowns before they're removed from the store altogether. (For the record, it can become addicting trying to "figure out" when an item you saw on a blue tag might end up at that rock-bottom price you're willing to pay for it!)
Great variety. You'll find a large variety of items including everything from clothing, to household items, to shoes, books, CD's, jewelry, linens, games, and collectibles. Yes, you can even find undergarments and swimwear there, but I personally wouldn't buy those from a thrift store.
They're recycling millions of pounds of items that would normally go to landfills.
CON's: Reasons Thrift Shops Don't Appeal To Everyone
The return policies are typically quite limited, if at all. The thrift stores I frequent only allow you to EXCHANGE for something else on the floor, and you have to do so within 14 days of your initial purchase.
It can be difficult to find your size. For example at the Goodwill store I frequent, they only mark things XS, S, M, L, XL, XXL. Sometimes you'll find a women's size 14 jeans as a "M" and sometimes you'll find size 14 pants in the "XL" section. There's very little rhyme or reason to the sizing methods.
Along these same lines, you'll often find a man's shirt on the woman's racks and vice versa. Sometimes it is hard to tell, but you can certainly tell the Goodwill employees don't have a retail sales background!
Damaged items are sometimes included in the mix. Usually, well-worn and damaged items will simply be discarded by thrift store employees, however, sometimes they'll sneak by and make it to the store shelves. That's why it's important to closely inspect each and every item before you check-out. Inspect zippers, seams and button holes on clothing items. Check all moving parts & hinges on housewares, and plug in anything that has a cord before you leave the store. Sometimes, minor flaws are acceptable. Or, it may be worth buying & fixing yourself.
Thrift Store Shopping Summarized
There's no doubt about it, thrift store shopping is a shopper's paradise — for the dedicated bargain hunter and/or collector.
However, to make it worth your while, you have to know what you're looking for. And, you have to be willing to weed through a lot of stuff before you find it.
Perhaps the best part about thrift store shopping is the fact that your purchases typically benefit local and national charities.
Combine that with the fact that thrift stores also help you simplify your life by taking clothing and household items you no longer want.
No matter how you look at it, you're walking away with some great deals. And in return, you're helping someone else in a small way.
More About Thrift Store Shopping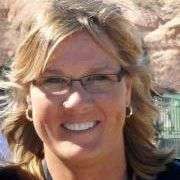 Always on the lookout for a good bargain, I consider myself a frugal person — but not cheap. And not afraid to spend money on the things that matter. I like to share good deals with others when I find them. One of my favorite ways to save money is to reuse items in ways other than their intended purpose — so I write a lot about outside-the-box ideas that most people wouldn't think of! When I'm not saving money or looking for good deals, you'll find me at the corner of Good News & Fun Times as publisher of The Fun Times Guide (32 fun & helpful websites).