This post may contain affiliate links. If you buy thru these links, we may earn a commission at no additional cost to you.
---
More and more things become obsolete every year — like those big, blue USPS mailboxes that used to be seen on street corners across America.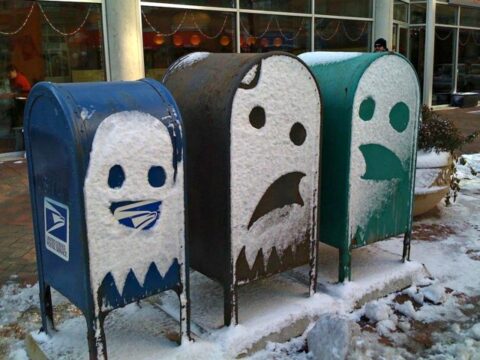 Why does it matter which products are going away?
By understanding product trends, it may keep you from spending money on things that will be obsolete before the year is out.
For starters, here are 10 things that analysts say will soon be obsolete. The bottom line is… you probably shouldn't buy or invest in these items this year.
Here are a few obsolete products from the list that I firmly agree with:
Home phone land lines — Having a home phone has already become obsolete for anyone who has found a cell phone plan that is cheaper and more convenient. As this trend continues and products like Magic Jack that can plug into your computer and provide a phone line become more available, I too see traditional telephone land lines disappearing.
External hard drives — It's no longer necessary to backup your files onto 3-1/2 inch disks or CD disks because there are plenty of online alternatives. I personally use Media Fire to backup the files on my computer. It has unlimited file storage and allows me to share files as well. As these and other online services like Dropbox and Google Drive become more popular, external hard drives will become a thing of the past.
Music CDs — With iTunes, Google Play, and other download music services (not to mention YouTube where most any song you could want has a video of some kind available), fewer people are buying CDs these days. I stopped buying them several years ago for this very reason. Soon, they'll be nearly impossible to find.
Newspaper subscriptions — Personally, the only newspaper I buy anymore is the Sunday paper and that's just to get the coupon flyers. Almost any newspaper you want to read you can view online now, and many of them are FREE. Because of this, most people aren't willing to pay for a newspaper subscription any longer. Therefore, newspapers are indeed one of the soon-to-be obsolete products you probably want to avoid.
75+ Obsolete Products From A To Z
Truth is, there are a lot of people weighing in and making their own guesses regarding obsolete products that we're all likely to wave goodbye to very soon.
Here's a growing list of things that are already obsolete or will be soon — from A to Z:
Click each to view the details and sources
Other Lists Of Obsolete Products
In addition to the links I've included above, here are some other great collections of obsolete or soon-to-be obsolete products:
My favorite things to write about are topics that have to do with pregnancy, weddings, saving money, living green, and life with dogs. When I'm not writing, I love to spend time with my husband, read, create 3D artwork and Native American beadwork.