This post may contain affiliate links. If you buy thru these links, we may earn a commission at no additional cost to you.
---
Wondering how to fax without a phone line in your home or office and how to get your digital signature onto the forms you'll be faxing?
It's simple – use HelloFax to send a fax online from your mobile phone or from your computer.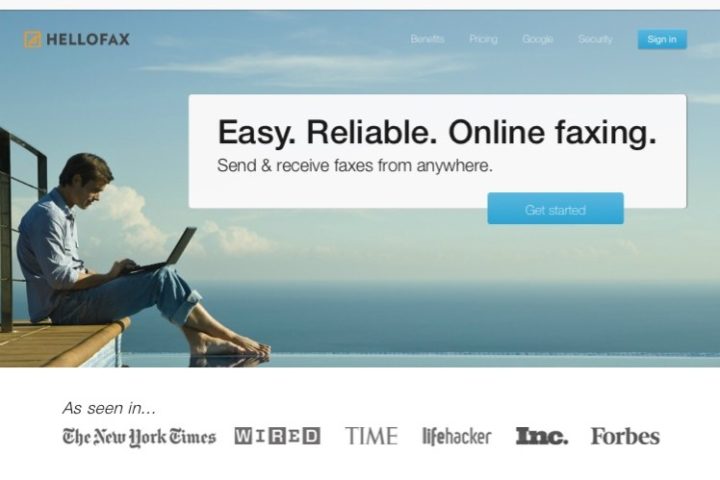 With HelloFax all you need is an email address to send and receive faxes!
In effect, HelloFax makes it possible for you to send a fax to email and to send an email to fax.
Paperless Faxing With HelloFax
Sometimes you need to send & receive a few faxes when you're in the process of closing a deal — like we did when we recently sold our home.
Must read: Why Faxing Will Never Die!
Now you can send and receive faxes from any computer or mobile device (cell phone or tablet), as well as sign and edit faxes when you're on the go using HelloFax.
Here's how to fax online with Hello Fax…
How To Send A Fax With HelloFax
First, create a HelloFax account. (Or just sign in with your Google login, since it's a Google product.)
Then, choose which membership you want — ranging from FREE ($0) to small business ($39/mo). There's also a 30-day free trial available, if you're not sure which plan you want at this time.
What I like best about HelloFax is how quick and easy it is to send a fax from your mobile phone:
Open the HelloFax mobile app from your Android or iOS phone.
Take a picture of the form(s) you want to fax using your phone's camera. (You can adjust or crop before you send — as well as add text and a digital signature.)
If desired, you can type a message that will appear as a separate cover page.
Enter the fax number you want to send to.
Send the fax via your unique HelloFax fax number or via your email address (so it looks like a regular 'ol email, rather than a fax, and it arrives in the person's regular email inbox).
It's also quick and easy to send a fax online from your computer:
Open the HelloFax web page.
Attach the form(s) you want to fax online.
Enter the fax number you want to send your fax to.
Add a brief note that will appear in the subject line for this fax. (If you want, you can also type a longer message that will appear as a separate cover page.)
Click Send.
That's it! Whether you sent it from your phone or from a computer, the fax will immediately appear under the "sent" tab in the HelloFax app and on the HelloFax webpage — for your permanent records.
To clarify… all of the faxes you've ever sent via HelloFax will appear under the "sent" tab in both the app and the webpage. Even if you sometimes send faxes via the app, and other times send faxes via the webpage, all of your sent faxes are saved together — so they're easy to find in a hurry!
By the way, you will also receive an email notification after each fax is sent. That way, you'll know if the person you sent the fax to received it successfully, or if the fax failed to send for some reason.
How To Receive A Fax With HelloFax
To receive a fax with HelloFax, you need a paid account — which starts at $9.99/mo. (My advice is to start with the free 30-day trial!)
The fax is sent to your email address as a .pdf form.
You get your own unique fax number that you can give to friends and colleagues who will be faxing you.
All of the faxes that people have sent you can be accessed at any time on the HelloFax webpage (after you log in) and in the HelloFax app on your mobile device. No one else can access your faxes — only you.
The Bottom Line…
The coolest thing about HelloFax is the ability to fax from your phone — no matter where you are. This is great whether you're traveling, or if you're just out & about when an important fax arrives.
The second coolest thing about HelloFax is the ability to digitally sign forms and add text/notes to a form you're faxing. It's paperless faxing taken to a whole new level!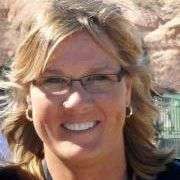 Always on the lookout for a good bargain, I consider myself a frugal person — but not cheap. And not afraid to spend money on the things that matter. I like to share good deals with others when I find them. One of my favorite ways to save money is to reuse items in ways other than their intended purpose — so I write a lot about outside-the-box ideas that most people wouldn't think of! When I'm not saving money or looking for good deals, you'll find me at the corner of Good News & Fun Times as publisher of The Fun Times Guide (32 fun & helpful websites).