This post may contain affiliate links. If you buy thru these links, we may earn a commission at no additional cost to you.
---
This will be the third year now that I've had my eye on Black Friday sales. Last year, we snatched a few good deals… but nothing big.
While Black Friday events in general guarantee that you'll hear things like "Prices slashed!"… "Rock-bottom prices!"… "Lowest prices of the season!"… and "Best sale ever!"
Each year, a handful of really "hot" items seem to make their way to the top and attract all of the media's attention… and the consumers'.
For example, last year it was the 42″ Plasma HD TV. And the year before that it was the laptop for under $400! (We have friends that tried for both, and failed.)
Wondering what the hottest items are this year???
What Is Black Friday?
Traditionally, the day after Thanksgiving was the day that retailers went from being "in the red" (in debt) to being "in the black" (making a profit).
These days, Black Friday is known as the official start of the holiday shopping season. And bargain shoppers can make out big time by keeping their eye on the biggest sales of the season!
Hottest Black Friday Items This Year
Black Friday Store Ads
The Black Friday sales fliers for this year are just now beginning to trickle in. (Did you know that stores like WalMart are trying to shut down sites that post these ads? More here.) Anyway, here's a sampler:
For the best Black Friday & holiday shopping tips I've ever seen, check out How To Hack The Holidays And Score The Best Deals Online.
From the article:
The key to this method is to tackle the day after Thanksgiving head-on … Many merchants offer special deals, online and offline, to help goose weekend sales even further. The trick is getting advance information on the planned discounts, so you know where to shop and when."
How To Stay On Top Of Black Friday Sales
I like GottaDeal's coverage of the Black Friday sales for the following reasons:
#1 They are always up-to-date. I think they update their listings several times daily.
#2 They provide photos of each item (either from the sales flier or the retailer's website)
#3 They've been around the longest, and they have a trusted reputation.
#4 They make it simple. Just enter a word into their search box and you can see all stores that will be discounting that particular item on Black Friday.
GottaDeal.com has the largest Black Friday message boards online. Our message boards have over 130,000 members discussing all aspects of Black Friday. In addition to general Black Friday discussion, we have dedicated boards for each of the major stores, as well as threads dedicated to specific products, such as laptops, HDTV and digital cameras." GottaDeal
To be notified of all the latest store ads as they become available, sign up for their e-mail alerts.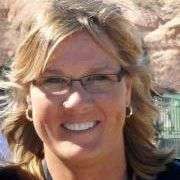 Always on the lookout for a good bargain, I consider myself a frugal person — but not cheap. And not afraid to spend money on the things that matter. I like to share good deals with others when I find them. One of my favorite ways to save money is to reuse items in ways other than their intended purpose — so I write a lot about outside-the-box ideas that most people wouldn't think of! When I'm not saving money or looking for good deals, you'll find me at the corner of Good News & Fun Times as publisher of The Fun Times Guide (32 fun & helpful websites).