This post may contain affiliate links. If you buy thru these links, we may earn a commission at no additional cost to you.
---
… Not if you're buying a digital camera and it's from Sears!
You hear it all the time. Whenever you buy something of value at the department store, they ask:
"Would you like to purchase an extended warranty on that?"
OR
"We've got an optional service protection plan that will fully cover the product beyond the standard manufacturer's warranty. Are you interested?"
You've probably gotten the extended warranty spiel when buying appliances too. And if you've bought a house, then you've been asked about buying an extended warranty for your home.
As a rule, we never buy into such "protection plans," "insurance," or "extended warranties." We believe that the odds of something going wrong that the standard manufacturer's warranty wouldn't already cover are quite slim. Not to mention the fact that such protection plans are quite expensive, relatively speaking.
However, there have been 2 occasions in my lifetime when I've purchased an extended warranty. Both were at Sears. One experience (on a bicycle) was good. The other (on a digital camera) was not so good.
Here's what I've learned about extended warranties…
I Love Sears
Let me just start by saying this: I love Sears — mostly for their low prices, but also for their brand-loyalty and customer service.
Even though they're not doing well financially right now, I've always felt that I've received personal attention from people knowledgeable about the product, no matter what department I happened to be in.
And you can't beat the tried & true brand-name products sold at Sears that have stood the test of time, like Craftsman tools, Kenmore appliances, Diehard batteries, and Lands End clothing.
HOWEVER, I do have one piece of advice…
In the event that you're considering purchasing an optional Master Protection Agreement (MPA) from Sears — particularly if the product you're aiming to "protect" is a camera — you may want to think twice!
How The Sears Master Protection Agreement Works
At Sears they call their extended warranty a "Master Protection Agreement". It's supposed to be better than most, because it goes beyond the typical repair or replacement of the product should it become unusable for some reason.
The Sears MPA also includes 1 free "preventive maintenance check" (i.e. cleaning) each year for the life of your MPA.
This free preventive maintenance check is the primary reason that we purchased the 2-year MPA (for $129.99) on our Canon Digital Rebel camera.
Since the camera cost nearly $1,000 (we bought it in July 2003), and we knew we'd be using it a lot, we figured we would get our money's worth from the service warranty simply by taking advantage of the free preventive maintenance check each year!
We had done our homework and learned that similar cleanings cost $100+ a pop from a camera cleaning & repair shop, so $129.99 didn't seem unreasonable to buy the extended warranty for the option of getting 2 cleanings.
However, we were shocked to witness how Sears handles the "preventive maintenance checks" on the cameras they sell!
What?… Sears Cleans & Services Cameras?
First and foremost, I wanted to know how the process of getting your camera cleaned and/or repaired through Sears actually worked. So, the day we bought the camera, we asked.
We were told by the sales clerk something along the lines of: "We (Sears) send it out to have it professionally cleaned by our camera experts."
I went through the whole line of thought (some of it out loud with the sales clerk, some of it I just kept to myself), "Sears has camera experts? Hmmm… I didn't know that."
I mean, I can't really picture that. So, I didn't fully buy into that — but it wasn't a dealbreaker on purchasing the MPA.
The Actual Process Of Getting Your Camera Serviced At Sears
A year and a half after purchasing the camera, we decided it was time to take advantage of the free preventive maintenance check. So I called the Sears where I bought the camera to ask how they "send out" cameras to be cleaned.
NOTE: On the Sears website where they describe their MPA's, they didn't even have an option for servicing or repairing digital cameras listed at the time. For some reason, cameras appear to be handled differently.
After being routed to 3 different people, the last one seemed familiar with the process. He said they "box it up and ship it via UPS to a camera repair place in Texas." (He actually mentioned the city, but I don't recall it now.)
I immediately Googled "Sears (city) Texas" to see if I could find anything that would allay my fears of sending my expensive camera across the country and back. I could find nothing. (Which is partly the reason for this post. I figure, if I have questions about the process, then others are likely to as well. And maybe I can help someone else.)
So I waited a few days, then I called again. When I asked how to "start the process" of getting the "preventive maintenance check" on my camera, he said to just take the camera into the store where I bought it — then go to the "Repairs department."
A few weeks later, Jim and I went to the Sears store where we bought the camera. We went directly to the Repairs department. The guy there was clueless about the process. He said to take the camera back to the camera department itself to see if they could help.
Then, another guy came to work in the Repairs department. We asked him about the process of sending cameras out for the "preventive maintenance check" per the MPA. He didn't know anything about "preventive maintenance checks." But he said for "repairs", he could handle it for me. He was ready to take my camera from me and send it out somewhere.
When I mentioned that I'd been told that Sears "ships cameras via UPS to a different repair & cleaning location somewhere in Texas," he seemed to vaguely recall hearing something like that before. He said, to be sure, I'd better just go back to the camera department and see if they could help.
Agreed.
At the camera department, the sales clerk says, "Yep, we can send it out for you." When I ask about where they ship it to. She didn't know. She said, "I'll take you back there, and we can ask them." Then she started to walk me back to the Repairs department… where we'd started!
At this point, I was extremely nervous to put my camera in the hands of any of these people — since no one knew exactly where it would end up! So I asked for a manager.
Does Anyone At Sears Know How To Get A Camera Serviced?
Fortunately, the store's Customer Service Manager (CSM) was working. However, he admitted that he was new to this particular store and he had never handled an extended warranty on a camera, but he would try to find the answer to our question.
He phoned one of his bosses. They gave me a phone number to call to schedule the cleaning with Canon directly, at which point Canon would (supposedly) send me a box to ship my camera to them.
The CSM also gave us his direct number, in the event that I had any other questions. (…If only he'd known!)
The next morning, I phoned Canon.
They were very nice. Very understanding. Very willing to help. But they said they do not honor store agreements like this MPA from Sears — never have. Period. I asked for a supervisor. (Also very nice.) I got the same story.
He made a note in their company computer system and said that note was being broadcast to all Canon managers alerting them to the fact that Sears was selling such MPA's and giving out their phone number as the contact — just so their people would: A) be informed, and B) possibly confront Sears if they got enough phone calls on the matter.
The next morning, I phoned the CSM back at my local Sears store. He was embarrassed that he'd sent me on a wild goose chase. (I must say, he was an admirable representative for the company, and I applaud his work ethic — for this and for how he managed to resolve all of this in the end.)
The CSM promised that he'd call me back with a solution to this problem before the day's end. (He never called back.) I called him back the next morning, eager to hear his solution.
While I was on the phone, he was speaking with his store manager (who didn't have an answer either) and they phoned someone else — who said to call this toll-free number.
Guess what?… It was the same number for Canon that I'd been given days earlier! Another wild goose chase.
This was becoming completely ridiculous now. It was clear that NO ONE at Sears knew how to handle the MPA on a camera that had been purchased at Sears.
I decided to ask for my money back on the MPA.
The Difficulty Of Getting Your Money Back On A Sears MPA
Still on the phone with the CSM (who was still fishing around for something else to try), I stopped him mid-sentence, and I told him that we just didn't feel comfortable leaving our camera with anyone at Sears at this point.
I told him that we would just like our money back — the amount we paid for the MPA.
He said something to the effect of: "I'm okay with that. It's obvious that we were unable to provide you with the service you paid for." He said he would give me a full refund of the MPA, and asked when I would like to come by the store and take care of that.
I rushed right to Sears and ended up spending my entire lunch hour trying to get my money back.
Turns out, there is no easy way for Sears to refund 100% of what someone paid for an MPA. Their system is set up to only offer a pro-rated amount — based on the amount of time that has elapsed since the MPA was purchased.
Plus, their system is set up to only issue store credit — despite the fact that I had the receipt in hand that showed we had paid CASH for the camera and the MPA.
I stood my ground and wouldn't settle for a store credit. I was owed $129.99 in cash, and I needed the cash to go get my camera cleaned & checked somewhere else.
Boy, did they fight me on this! ("Surely you could find something to buy here at Sears with a store credit," they said. But that wasn't the point. I wanted them to do the right thing on this camera MPA.)
Finally, after both the CSM and the store manager had tried everything they could think of to "trick" the cash register into giving me the money I was owed, I was actually the one to suggest a "workaround" — so they could get into their own cash registers and get me the cash I was owed. To everyone's amazement, it worked!
I can't help but wonder…
…what they're going to do when the next person wants to get their "free preventive maintenance check" on the camera.
…if the sales people in the camera department are still selling MPA's on cameras.
Other Consumer Opinions About Sears MPA's
In addition my own experience and the links I've included above, here are some other resources to help you decide if you should buy a Sears MPA or not:
Expert Opinions About Extended Warranties In General
Before you buy an extended warranty on anything, I would encourage you read these tips from the experts:
The Bottom Line…
You will need to determine on an item-by-item basis whether an extended warranty is truly worth it or not.
Base your decision on these 3 things:
What it is that you're buying
What the manufacturer's warranty already covers
The cost of the extended warranty
More times than not, it will NOT be worth it for you to buy the extended warranty.
While extended warranties are generally not worth it, I do like this clever piece of advice:
If you purchase a lot of electronics, your might consider what one of my friends did. He upgraded from a standard credit card to a higher level credit card that offered a superior extended warranty service on all the items he purchases using it (many credit cards do offer extended warranties with "gold" and "platinum" credit cards often coming with them). Knowing that you have this extended warranty already in hand when you go to purchase products makes it much easier to brush aside the hard sell sales pitch. Source
Lifehacker recommends the same thing: "Skip the extended warranty and use a good credit card instead."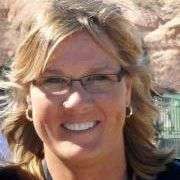 Always on the lookout for a good bargain, I consider myself a frugal person — but not cheap. And not afraid to spend money on the things that matter. I like to share good deals with others when I find them. One of my favorite ways to save money is to reuse items in ways other than their intended purpose — so I write a lot about outside-the-box ideas that most people wouldn't think of! When I'm not saving money or looking for good deals, you'll find me at the corner of Good News & Fun Times as publisher of The Fun Times Guide (32 fun & helpful websites).