This post may contain affiliate links. If you buy thru these links, we may earn a commission at no additional cost to you.
---
Even if you're trying to save money, there are some things you still have to buy no matter what.
Food, clothing, and household necessities are likely on your must-buy list, but that doesn't mean they must drain your wallet.
Here are our 6 best ways to save money on the things you buy every day.
#1 – Buy the ingredients instead of prepared items.
You probably already know to avoid the prepared meals section of the grocery store when you're trying to trim your budget, but food isn't the only thing where buying the ingredients and putting them together yourself can bring you savings.
There's a lot to be said about buying "unfinished" products. Do you need a shelf system to get organized? Buy the lumber, or at least get one of those sectional shelving kits.
If you're looking for furniture, look for unfinished wood that you can stain yourself and upholstered furniture that's marked down for being out of style that you can add a new cover to.
#2 – Know the stores' markdown dates.
Most grocery stores have a fixed system of marking down bread, meat, produce, and other perishables on a certain day of the week.
Often, you can tell when an item will be marked down based on its tag color. For non-food items, many stores have a weekly or monthly sales cycle.
Learning the sales cycles is one of the best ways to save money. If you don't need an item right away, wait for the next cycle to see if the price drops.
#3 – Buy the smaller packages.
Buying in bulk isn't always the best way to save money.
For starters, the bulk price may actually be higher per unit than for the smaller packages as stores try to capitalize on consumers who automatically reach for the biggest package.
Second, if you won't finish the package or are buying something you wouldn't already buy, you're throwing money straight down the drain.
#4 – Pay for items with a rewards credit card.
With today's reward credit cards, you can get 5% percent cash back on virtually any purchase, you just need to find the card that gives a bonus for the types of stores you shop in first.
As long as you pay off your balance in full each month, that's free money being added back into your budget.
#5 – Pay for purchases by cash or check.
To cut their expenses, many stores are now offering discounts to customers paying cash or by check. If a store you frequent does this, take advantage and use a check or ask for a discount for paying with cash.
Where do those credit card rewards come from? A big portion of them come from swipe fees credit cards charge stores to accept their cards.
#6 – Know the best time to buy things.
Deep discounts for many products are still tied to a particular month of the year.
Some sales are timed to the introduction of new models, while others are long-standing traditions, such as January white sales.
As the seasons change you'll want to find ways to save money on clothing by paying attention to the best time to buy clothes at the lowest prices.
Best Money Saving Tips For 2016
When's the best time to buy a car, airline tickets, appliances, a TV, furniture, a mattress, a laptop, and more? Here's a month-by-month guide to smarter spending.
Proven Best Ways To Save Money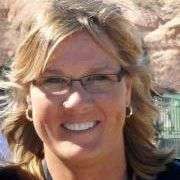 Always on the lookout for a good bargain, I consider myself a frugal person — but not cheap. And not afraid to spend money on the things that matter. I like to share good deals with others when I find them. One of my favorite ways to save money is to reuse items in ways other than their intended purpose — so I write a lot about outside-the-box ideas that most people wouldn't think of! When I'm not saving money or looking for good deals, you'll find me at the corner of Good News & Fun Times as publisher of The Fun Times Guide (32 fun & helpful websites).