This post may contain affiliate links. If you buy thru these links, we may earn a commission at no additional cost to you.
---
A prepaid credit card is a unique payment tool that is not linked to your bank account and also does not provide a line of credit.
A pre-paid credit card is pre-loaded with money, and you can spend until the funds run out.
This card not only operates differently than a debit or a credit card but also provides numerous unique advantages to the users.
Here are 3 smart ways to save money by using a prepaid credit card…
#1 – Use A Prepaid Credit Card to Shop and Pay Bills
Prepaid credit cards are issued by various financial and non-financial agencies like banks and post offices. The cards are secured under the Visa, MasterCard, and American Express networks.
They're accepted in most stores and online.
A pre paid credit card ensures that you can keep an eye on your spending when you shop at brick-and-mortar and online stores.
Benefits of using prepaid credit cards to shop:
Load your card with only as much money as you wish to spend to ensure you do not over-spend.
Use PIN-protected cards to prevent misuse, in the event that your card is misplaced or stolen.
Your prepaid credit card is not linked to your bank account.
Enjoy an additional layer of protection when you shop with a pre-paid credit card.
The Visa charge-back mechanism lets you claim compensation from your card provider if you are unsatisfied with a purchase or are cheated.
You can also use a pre paid credit card to pay bills. If you don't own a debit or a credit card, using prepaid credit cards will save you the costs and hassles of mailing paper checks every month.
#2 – Use A Prepaid Credit Card When Traveling
A pre-paid credit card is a great way to keep spending in check — especially while traveling. Load your card with only as much money as you intend to use on your vacation, so that you don't overspend.
TIP: Make sure that you use a prepaid credit card that matches the local currency of the country you are visiting. This ensures that you do not have to pay foreign exchange fees to make purchases abroad. If you expect exchange rates to fluctuate when you're traveling, then load your pre paid credit card at a time when the rates are favorable.
Benefits to using prepaid credit cards when traveling:
Using a pre-paid credit card when traveling abroad is safer than carrying cash.
It is also a convenient alternative to the traveler's check.
Pre-paid credit cards can also be reloaded over the phone.
 If you lose your prepaid credit card, the card-issuing agency will transfer the money to you wherever you need (even overseas).
#3 – Give a Prepaid Credit Card to Your Kids
You can give prepaid credit cards to your kids when they're away on educational trips.
Pre-load the card to last the duration of the outing, or load it every day during the trip to keep a check on their spending.
Here are some other benefits of giving a pre-paid credit card to your kids:
Money lasts longer than checks, and ensures that your kids do not spend more than what you have agreed upon.
Advise your college-bound teen to start using prepaid credit card to save more money and avoid piling up debt.
Pre paid credit cards designed specifically for teens — such as Bluebird from American Express — work much like an allowance. You load them with a fixed amount of cash, and when it's gone, so is your teen's spending power.
While these cards don't actually extend credit or charge interest, kids who use them may learn that credit cards are not a license to make unlimited purchases.
The sheer convenience of using a prepaid credit card and its universal acceptability make it the ideal budgeting tool for both domestic and travel purposes.
Use it to shop and pay bills, make payments when you are traveling, and gift one to your kids to teach them the value of money. You'll be amazed at the amount of money you will end up saving!
More About Prepaid Credit Cards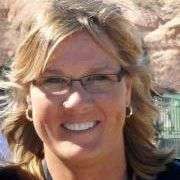 Always on the lookout for a good bargain, I consider myself a frugal person — but not cheap. And not afraid to spend money on the things that matter. I like to share good deals with others when I find them. One of my favorite ways to save money is to reuse items in ways other than their intended purpose — so I write a lot about outside-the-box ideas that most people wouldn't think of! When I'm not saving money or looking for good deals, you'll find me at the corner of Good News & Fun Times as publisher of The Fun Times Guide (32 fun & helpful websites).