This post may contain affiliate links. If you buy thru these links, we may earn a commission at no additional cost to you.
---
Long gone are the days when renting out a spare room was the only way of generating extra income from assets in your home.
Rent stuff like your garage, driveway, garden, car, and even your clothes for quick cash!
---
That's right, if you rent stuff out that you already own, then the return on your original investment of those items will quickly multiply.
Here's how to make extra money by renting out your personal things.
Yep, you can definitely make some serious money from things that you've already purchased simply by renting them out when you're not using them!
If you advertise your stuff online or privately in your local neighborhood, the chances are good that someone will pay money to use them.
Here are 6 things you can rent out for extra money…
#1 – Rent Out Your Backyard Or Garden
Are you making the most of your backyard? Do you have a large landscaped property or garden space that you're not using?
If you own some outside space that is currently unused, you can rent it out as an event venue or garden plots. Renting your backyard as a venue for events — like weddings, parties & corporate events, fundraisers — can really pad your wallet if done correctly.
SideHusl.com lists 5 additional websites that will help you rent out your house by the hour for movie and photo shoots, corporate meetings, retreats, and other events:
---
Garden space can be highly desirable — especially to people who own small gardens or no garden at all.
Some things to consider when renting out your garden:
Mark off a part of the garden that you're happy to rent out and divide it into points.
Make sure that the access point to your garden is relatively secure – a solid gate that locks is a very good idea.
Let it be known around your area that there are plots for rent.
Once you've found someone who wants to use your garden, make sure you draw up a basic contract for the tenant to sign.
#2 – Rent Your Excess Storage Space
Unless you're a serious hoarder with clutter crammed in every corner of your home, you're likely to have some surplus storage space.
Whether it's a corner of your attic or a section of your garage, you can rent it out as storage space for cash.
Make sure you know what you'll be storing for the renter, and make sure they own proper renter's insurance — especially if they're storing valuable goods.
It is becoming more and more prevalent for people to turn their homes into mixed-use properties. If you have a room over the garage or other unused real estate, you definitely can turn it into a source of revenue. ~Wall Street Journal
#3 – Rent Out Your Driveway
Parking can cause stress for commuters, shoppers and tourists visiting your area. Finding good parking spaces is not always guaranteed.
Visitors and commuters may be searching for more convenient options for parking, and may be willing to pay money for a better parking space.
Renting out your driveway or parking space can be lucrative, especially if you live in a busy area where parking is expensive or limited… and, there's an app for that!
#4 – Rent Your Car
Does your vehicle sit unused for long periods of time, just draining money from your paycheck?
---
You can make your car earn money for you by renting it out whenever you're not driving it. Newer and more expensive models can be rented out for higher rates.
Just remember… before you rent your car, do these things first:
See proof of identity.
Make sure that the person renting your car has relevant insurance.
Always take a deposit.
#5 – Rent Out Your Wardrobe
Is your wardrobe full of desirable, fashionable or designer clothing?
You've probably been donating items in the past but have you considered renting them out?
Buying clothing you'll likely only wear once for a single event or occasion can be costly, and renting clothing offers people a cheaper alternative.
---
For your reassurance — especially if your clothing is particularly expensive or special to you — take a deposit beforehand.
#6 – Rent Out Just About Anything
You can rent anything you own (well, just about anything!) when it's not being used.
Electrical equipment, tools, gadgets, exercise equipment, bikes, furniture, jewelry and accessories, among many other items, can all be rented out for cash.
Where should you advertise your unused items? There are some great online resources including Yoodlize, RentMy, and Fat Llama.
Get creative and advertise your personal assets online and in your neighborhood — the chances are that someone will find a good use for your underused items.
---
More Ways To Rent Stuff For Extra Money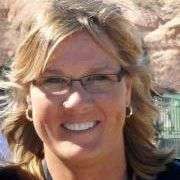 Always on the lookout for a good bargain, I consider myself a frugal person — but not cheap. And not afraid to spend money on the things that matter. I like to share good deals with others when I find them. One of my favorite ways to save money is to reuse items in ways other than their intended purpose — so I write a lot about outside-the-box ideas that most people wouldn't think of! When I'm not saving money or looking for good deals, you'll find me at the corner of Good News & Fun Times as publisher of The Fun Times Guide (32 fun & helpful websites).