This post may contain affiliate links. If you buy thru these links, we may earn a commission at no additional cost to you.
---
Every year, around 100 million people shop day-after-Thanksgiving sales, spending a cumulative total of about $50 billion in one day.
Retailers count on Black Friday to kick off the holiday shopping season and bring in the largest chunk of revenue of any shopping day.
But is it worth it to wake up well before dawn and brave the crowds?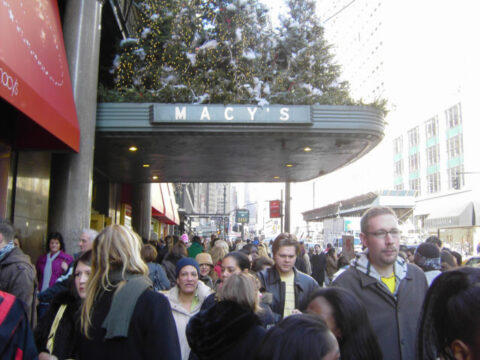 It's True that You Can Find Great Deals
It can be the best time to scoop up a bargain if you know what you want and have been watching prices through online advertisements and weekly ad fliers. That allows you to compare the prices in Black Friday ads with advertised prices for the previous month, season or year.
I found a great deal on a piano keyboard this way, taking advantage of a $100 price drop that occurred at a chain electronics retailer on the busiest shopping day of the year. I had been watching the prices for months, and when I received the Thanksgiving newspaper's ads, I searched for keyboard sales. Lo and behold, the one I'd had my eye on for the past few months was offered at a very attractive price the following day.
But Is It Worthwhile?
Depending on how much you plan to buy during the holiday season, waking up at 3 or so in the morning, waiting outside in the chilly November air, and pushing your way through frantic crowds of anxious shoppers may not be worth the effort. Is saving a few tens or a few hundreds really worth your sanity?
Although I can attest to taking advantage of some great deals like the keyboard mentioned above, I can also attest to some Black Friday shopping trips that have been a bust as well. If items don't sell out that day, retailers will often keep pricing the same to encourage buying throughout the season and move inventory. Some of the great deals I fought so hard to get the day after Thanksgiving I saw at the same price two weeks later. Had I realized this was going to happen, I would have avoided the crowds and craziness and simply shopped on an ordinary day.
Cyber Monday
With the advent of Cyber Monday — online shopping on the Monday that follows Thanksgiving — shoppers now have an alternative to day-after-Thanksgiving shopping. Online retailers offer big savings on this day.
I can say that I've personally taken advantage of Cyber Monday deals and found the prices on many electronics items like digital cameras and computer tablets to be equal to or at least close to Black Friday pricing. Even if I spent a few dollars more, I felt it was worthwhile to save myself the headache and hassle by shopping online on Cyber Monday and have my items delivered right to my door, often with free shipping.
When it comes to holiday shopping for electronics or big-ticket items, do you venture out on Black Friday?
Have you snagged great deals and found the adventure worthwhile, or did the sales seem not really worth the effort?
Our guest contributor, Andrea Shay, is a musician living in Sarasota, Florida. She holds a B.A. in English from the University of Wisconsin Oshkosh and has experienced on both sides of the register during Black Friday.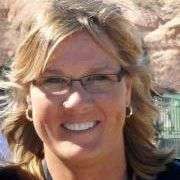 Always on the lookout for a good bargain, I consider myself a frugal person — but not cheap. And not afraid to spend money on the things that matter. I like to share good deals with others when I find them. One of my favorite ways to save money is to reuse items in ways other than their intended purpose — so I write a lot about outside-the-box ideas that most people wouldn't think of! When I'm not saving money or looking for good deals, you'll find me at the corner of Good News & Fun Times as publisher of The Fun Times Guide (32 fun & helpful websites).