This post may contain affiliate links. If you buy thru these links, we may earn a commission at no additional cost to you.
---
Watching a movie with the family or a loved one can be a great way to spend the afternoon or evening.
Though, if you are not careful, it can get expensive, especially a trip to the theater.
But with these money saving tips for movie tickets and movie rentals, you can make it much more affordable.

Bring food with you to the movie theater.
When going to the movies, some movie theaters will let you bring in outside food. The cost of a soda can almost be the same price as the cost of the movie itself. Not to mention the cost of popcorn, candy, and other refreshments. So either bring your own food in (if allowed), or eat a large meal right before the movie to avoid snacking. Not only that, but movie snacks are not generally regarded as healthy.
Visit during matinee times.
Watching movies during the day can save a lot of money. Usually a theater will have a cheaper ticket for the afternoon, up until around 4 pm. Sometimes it is much as 50% cheaper. Not only that, but the matinee showings are also less crowded so it is much easier to find the seat that you want.
Take advantage of movie theater discounts.
Most theaters offer discounts when buying tickets at the theater. Most theaters have a discount for students. Generally it is not huge, but it can help. Seniors are almost always offered a more substantial discount, usually age 55 and over. They do not heavily advertise these discounts, but almost all theaters have them.
Rent movies from your local library. 
Most libraries have a way to check out movies. Usually there is no cost involved. They may not have the latest and greatest movies, but often their selection rivals that of any movie rental shop. Not only that, but you are able to borrow the movie for much longer than the typical time offered by rental places. This is a great way to find the classics, or other hard to find movies. Don't worry, they do stock more recent releases, though not as quickly as rental stores.
Split the cost of movie night with friends.
When multiple families want to get together to watch a movie, this can be cost beneficial. For example, if the neighbors come over and watch the movie, you could pay the DVD rental. In turn, they could bring over the refreshments. This is a winning situation for everyone involved.
Take advantage of DVD kiosks.
Many convenience stores and grocery stores have a DVD kiosk inside them allowing you to rent a movie for 1 dollar or, in some cases, 2 dollars. The selection is limited, but they are easy to access 24 hours a day 7 days a week. This is the most convenient way to get a DVD cheaply and efficiently.
Watching movies doesn't have to be expensive. In fact, it can be a very economical way to spend time with family. Without getting discounts and buying the full price tickets and food, a family of 4 can easily spend upwards of $100 just to go to a simple movie. When the above tips are used, the price can be substantially lower while still getting the same quality experience.
Our guest contributor, Jenna Royer, writes about film, finance, and finding an affordable criminal records search.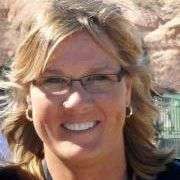 Always on the lookout for a good bargain, I consider myself a frugal person — but not cheap. And not afraid to spend money on the things that matter. I like to share good deals with others when I find them. One of my favorite ways to save money is to reuse items in ways other than their intended purpose — so I write a lot about outside-the-box ideas that most people wouldn't think of! When I'm not saving money or looking for good deals, you'll find me at the corner of Good News & Fun Times as publisher of The Fun Times Guide (32 fun & helpful websites).