This post may contain affiliate links. If you buy thru these links, we may earn a commission at no additional cost to you.
---
Today we learned a valuable lesson about shipping packages — the hard way.
In order to prevent others from senselessly spending too much on postage (we spent $15… twice!), we're sharing our experience here.
Take it from me, it definitely matters whether you use someone's post office box versus their physical street address when sending something through the mail.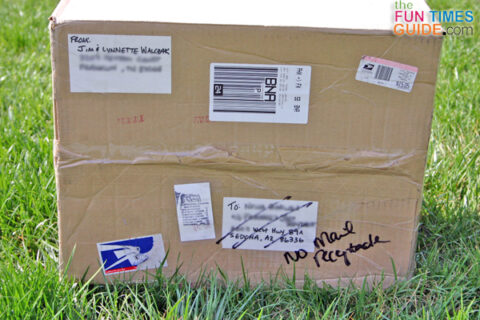 Jim and I are reasonably intelligent, college-educated human beings.
You'd think, after all these years, if there were a "right way" or a "wrong way" to mail something, we'd know it.
We didn't. Until now…
Some Cities Have Their Own "Rules"
We sent a boxed gift to a friend in Sedona, Arizona via the U.S. Postal Service. It was a surprise, so we didn't contact the person first to verify their address. (Perhaps that was mistake #1.)
But we didn't feel that we needed to, because we used the actual street address of their business — as indicated on their website. (That, my friends, was mistake #2.)
Turns out, the post offices in a handful of cities (even major touristy ones) don't actually deliver mail anymore! Instead, they require that all mail coming into their city be sent to a P.O. Box — leaving it up to the local patrons to come pick up their mail on a regular basis. (Aren't you glad you don't live in one of those cities?…)
We don't live in a city like that, but we still felt the sting — because our package to Sedona Arizona was returned to us a week later with this note scrawled on the box: "No mail receptacle."
Now… we happen to know that this particular business is open from sun-up to sun-down, so you can bet that there was someone there during a typical mail carrier's route delivery. Apparently, in Sedona they don't even make an effort to deliver packages! I did not know that — until now.
Differences Between U.S. Mail, FedEx, And UPS
When I returned to my local Post Office to re-deliver this package to the recipient's post office box, the quite helpful and somewhat apologetic postal clerk (who couldn't provide me with a list of cities which require P.O. Boxes) told me:
The Post Office bases its deliveries on mail receptacles — whereas FedEx and UPS base their deliveries on street addresses.
I guess that makes sense. In fact, it kinda sounds simple when you look at it that way. But I always thought that a physical street address would suffice as the "permanent mail receptacle."  You know, as in that big building… with people who work inside… who could actually receive the package.
But not in the U.S. Postal Service — and not in Sedona, Arizona!
Anyway, the damage was already done.
To summarize:
First, we had to blow the "surprise" and actually call the recipient in order to obtain their P.O. Box address.
Second, we had to spend another $15 to mail this (somewhat heavy) package.
Third, the package took forever to arrive at its intended destination.
What I Learned Today

If you're mailing via the U.S. Postal Service, you should play it safe and include both the physical street address and the P.O. Box on the address line of your recipient — if possible.
If all you have is the street address AND you want to play it safe (because you don't know if the town that your recipient lives in takes its "mail receptacle policy" as seriously as, say, Sedona Arizona does), then choose to have your package delivered via FedEx or UPS instead.
If you only know the P.O. Box address for the recipient, then you're stuck mailing via the U.S. Postal Service.
You've Got (More) Mail Questions?
In addition to the links I've included above, here are some more resources to help you decide if you need to ship something to a post office box or a physical address: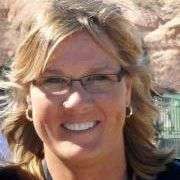 Always on the lookout for a good bargain, I consider myself a frugal person — but not cheap. And not afraid to spend money on the things that matter. I like to share good deals with others when I find them. One of my favorite ways to save money is to reuse items in ways other than their intended purpose — so I write a lot about outside-the-box ideas that most people wouldn't think of! When I'm not saving money or looking for good deals, you'll find me at the corner of Good News & Fun Times as publisher of The Fun Times Guide (32 fun & helpful websites).