This post may contain affiliate links. If you buy thru these links, we may earn a commission at no additional cost to you.
---
Want free shipping when you shop online? More and more stores are heading that way, but few offer it year round, and with no minimums.
That's where the Free Shipping site comes in! They tell you about all the online stores with free shipping — right here, right now.
If you're like me, when shopping for items online, you probably find that once you add on the cost of shipping, it's no longer "worth it" to buy the item online.
But when you can get free shipping… well then, that's a whole 'nother story!
I'm all about buying stuff online, rather than in malls and department stores these days — as long as the shipping costs don't send the total price for that item out the roof.
How To Find Stores Offering Free Shipping
How Freeshipping.org works:
They scan the Web for free shipping coupons & discounts and they organize them all for ease of use at the FreeShipping.org website.
For the shopper, it's quick and simple to find out in a flash whether or not there's a free shipping discount code for the store you're interested in… or for the product you're interested in. That's because FreeShipping.org is organized by Category (automotive, clothing, flowers, pet supplies, travel, etc.) and by Merchant (Amazon.com, Barnes & Noble, Best Buy, Dick's Sporting Goods, Drugstore.com, The Gap, Home Depot, etc).
The Pro's:
It's nice to have one spot you can bookmark and check real quick to see if there is free shipping being offered on a particular item you're about to buy online.
It's easy to navigate the Free Shipping website — browse by Category or by Merchant. That's it. So it's a cinch to find and shop at online retailers that have free shipping offers.
It's a quick way to view the full details about each retailer's free shipping offer — including purchase requirements, expiration dates and free shipping codes.
The Con's:
You can usually find most of these free shipping discounts on your own — simply by visiting the merchant's website. Free and discount shipping rates are typically posted at the top of the page.
The majority of sites listed here are online-only stores. Meaning, they are not the typical brick & mortar type stores that you're used to shopping with. Instead, they're very specialized shops that primarily run their business online.
Despite the site's name, not all of the offers listed here are for FREE shipping. Some are actually for discounted shipping rates.
It's slightly misleading that you are supposed to click "use this coupon" to take advantage of the free or discounted shipping offers — because in most cases there is no real coupon code required at all. Instead, they've associated a code into the URL of the page that they send you to. Typically, that URL alone automatically points you to the discounted shipping offer. You just order from there, like usual.
Not A Pro, Or A Con, Just A Fact:
Usually, you still have to purchase a minimum amount from the merchant in order to get the free or discounted shipping rates.
Summary
If you're looking for free or discounted shipping from online retailers, FreeShipping.org is a great place to start. You won't find all of the stores and department stores that you might hope to see listed here. But there are probably enough to make it worth a visit whenever you're about to shop online.
And why not?… it can't hurt. All it can do is save you a few bucks.
Now, that's fun!
I was asked to review Free Shipping through a review site. This is a paid (albeit honest) review of the free shipping website.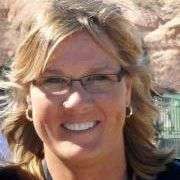 Always on the lookout for a good bargain, I consider myself a frugal person — but not cheap. And not afraid to spend money on the things that matter. I like to share good deals with others when I find them. One of my favorite ways to save money is to reuse items in ways other than their intended purpose — so I write a lot about outside-the-box ideas that most people wouldn't think of! When I'm not saving money or looking for good deals, you'll find me at the corner of Good News & Fun Times as publisher of The Fun Times Guide (32 fun & helpful websites).