This post may contain affiliate links. If you buy thru these links, we may earn a commission at no additional cost to you.
---
There have been a number of cases of "sensitive data" getting into the wrong hands and impacting the security of customers' personal information lately.
Truth be told, it's hitting close to home now…
Most recently, alerts have been posted for:
Time Warner's current and past employeesEveryone's stressing. No one feels safe anymore. People are placing blame everywhere you look.

But hey, it happens.

It even happened to ME!

For the record, I am personally involved in a case right now where my credit card info and personal data were stolen and now my information resides in the hands of "bad people". Yes, it's scary. But I must deal with it, and life goes on. Period.

Life isn't perfect. It just isn't.

It's happened before…

 

 

 

 

Sometimes, it even happens from WITHIN…

 

 

 

 

 

It's going to continue to happen…

 

Life Goes On…
I, for one, don't think we should "fear" technology and all that comes with it. You've gotta admit, there are far greater things that have come from advancements in technology than there are detriments to such technology.

So, to all the over-zealous complainers out there whining, "Oh, there they go again… losing sensitive personal information; not shredding personal information; abusing personal information; not patching holes in their software" (or whatever the case may be)…

We live in America. A country run by Americans (well, mostly). Who are people. Who are NOT perfect. Who make mistakes. Who are not robots, OR computers, OR God…

There will BE mistakes.

And in America, the land of the free, theifs and robbers are finding new ways to steal valuable information.

Deal with it. Life goes on.

And in the words of Bobby McFerrin:
"Don't worry. Be happy."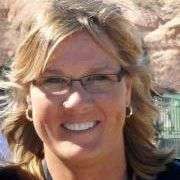 Always on the lookout for a good bargain, I consider myself a frugal person — but not cheap. And not afraid to spend money on the things that matter. I like to share good deals with others when I find them. One of my favorite ways to save money is to reuse items in ways other than their intended purpose — so I write a lot about outside-the-box ideas that most people wouldn't think of! When I'm not saving money or looking for good deals, you'll find me at the corner of Good News & Fun Times as publisher of The Fun Times Guide (32 fun & helpful websites).