This post may contain affiliate links. If you buy thru these links, we may earn a commission at no additional cost to you.
---
I've finally paid my car off. So now there are just 3 things I need to regularly spend money on for my car: insurance, gas, and oil changes.
There's no legal way around paying for auto insurance where I live. Buying gas is pretty much a requirement if I intend to actually drive my car anywhere.
But oil changes? Well, oil changes are important, too. After all, changing the oil in your car keeps your engine running properly. By keeping the oil fresh you'll prevent carbon buildup and other expensive problems with your vehicle.
You think paying for oil changes is expensive?
Well, it's less expensive than buying a new engine!
While changing the oil is really just a part of a vehicle's regular maintenance, there are still ways to save money on your oil changes.
I hope these tips will help you save money the next time your car is due for an oil change!
#1 – Make Sure Your Car Really Needs An Oil Change Every 3,000 Miles (Hint: It Probably Doesn't)
I came home from the hospital as a baby in a 1974 Dodge Dart. I grew up traveling around in 1977 and 1985 Dodge Ram vans. Later on, my parents bought a 1989 Chevrolet Celebrity station wagon and were getting their oil changed every 3,000 miles or so.
In other words, during pretty much my entire formative life, my family's vehicles — all of which were made a relatively long time ago now (but stylin' then!) — were getting their oil changes every 3,000 miles or so.
Fast forward to the 21st century.
Cars today don't have carburetors – they run on computers. They're also designed to be more fuel efficient and can safely go many more miles between oil changes. 
How do I know this? I checked my car's owner manual, which tells me how many miles I can go between oil changes – 7,500 miles, to be exact. That sure is a lot more than 3,000 miles! (I drive a 2006 Chevrolet Malibu.)
That also means I can go roughly twice as long between oil changes as compared to what conventional car wisdom (and my prior experience with vehicles from the 1970s and 1980s) tell me.
Here's a quick and easy way to check how many miles your car can go between oil changes. Just type in the year, make, and model of any vehicle to determine miles you can go between oil changes.
Some cars can even go up to 20,000 miles between oil changes!
The 3,000-mile oil change is a marketing tactic that dealers use to get you into the service bay on a regular basis. Unless you go to the drag strip on weekends, you don't need it. Source
#2 – Change Your Own Oil
If you don't mind getting dirty, then you could save a lot of money by changing your own oil.
Of course, before changing the oil on your car, you'll need a few things:
Once you've invested in all the basic (reusable) items, you'll be saving a lot of money because you'll only need to buy oil and filters for ongoing oil changes.
Tricks and tips for a smoother oil change
Changing your own oil could become a whole lot easier, faster, and cheaper! Check out this invention that may become standard in future vehicles.
#3 – Clip Oil Change Coupons
I love coupons … including coupons for oil changes!
I go to the same 2 car repair shops for most of my auto maintenance and am a member of their rewards clubs.
Because they love me so much (or maybe just because I gave them my email and mailing address), these 2 places send me coupons for oil changes and other car repair work.
I suggest you find a repair shop you like, join their mailing list, and start looking for those oil change coupons!
#4 – Take Advantage Of Car Dealership Offers
Have you ever seen advertisements such as "test drive a car, win a prize"?
Many car dealers provide these offers to:
Lure you into their showroom
Get you in the driver's seat of a brand new car
Sign on the dotted line
In return, they'll give you everything from golden dollar coins (how I got some of my first Sacagawea dollars) to offers such as free oil changes, tire rotations, etc.
Be on the lookout for these types of offers. They're often mailed directly to homes — so your best chance of finding an offer such as a free oil change in exchange for a car test drive is to check your mailbox.
Don't forget to sift through your "junk mail"! That's usually where oil change offers are found.
More Info On Oil Changes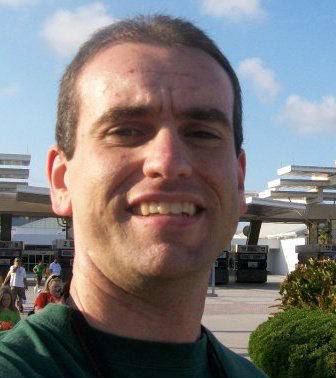 I'm a roller coaster junkie, a weather enthusiast, a frequent traveler, and a numismatist. My love for coins began when I was 11 years old. I primarily collect and study U.S. coins produced during the 20th century. I'm a member of the American Numismatic Association (ANA) and the Numismatic Literary Guild (NLG). I've also been studying meteorology and watching weather patterns for years. I enjoy sharing little-known facts and fun stuff about coins, weather, travel, health, food, and living green… on a budget. I work from home full-time as a journalist, reporter, and author.