This post may contain affiliate links. If you buy thru these links, we may earn a commission at no additional cost to you.
---
One of the first things that many of us do when we want to save money on groceries is to start using coupons.
While this can be effective for some, it certainly isn't the only way to cut your grocery bill.
Truth is you can cut your grocery bill by a significant amount by simply taking a second look at many of the items in your grocery cart. I bet some of those items are completely unnecessary.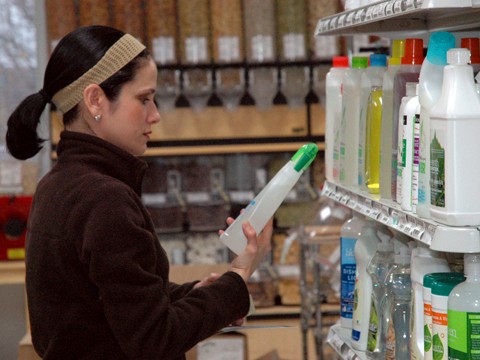 For example, here are 4 things you can make yourself instead of buying at the grocery store…
How To Save Money On Groceries
#1 – Homemade Laundry Detergent
Laundry detergent can increase your grocery bill each week by several dollars.
Make your own laundry soap, and you can leave the store with a few extra dollars in your bank account!
How? Simply save your soap slivers and grate the equivalent of 1 bar's worth into 2 quarts of boiling water. After the soap has dissolved, put it in a 5-gallon bucket and add 3 gallons of water, 1/2 cup borax, and 1 cup washing soda.
Stir well and allow your money-saving concoction to sit overnight before using. Wah-lah – you have a large supply of homemade liquid laundry detergent!
The recipe for recipe for homemade powdered detergent uses the same ingredients. Either way, your cost will be cents, rather than dollars.
#2 – Homemade Paper Towels and Napkins
Ever see a family member tear several paper towels off the roll in order to wipe up a spill the size of a quarter? If so, you know how expensive those little mishaps can be.
Encourage them to use dishcloths instead.
They're easy to toss in the wash with the rest of the laundry, which means there's no extra cost incurred after you initially acquire them. They can be washed and reused over and over again for years to come.
You might want to make your own dishcloths from old kitchen towels to save even more money!
The same applies to paper napkins. Switch to cloth napkins – you can even make them yourself – and add the dirty napkins to each day's laundry.
#3 – Homemade Cleaning Products
Most supermarkets dedicate half an aisle to shelves of cleaning sprays and other specialized cleaning products.
Most of these are unnecessary, since you can use common household items to clean, disinfect, and deodorize things in your home instead.
How? Use baking soda to scour and deodorize along with white vinegar to eliminate grease and mildew. Lemon juice, borax and salt are other effective cleaning tools you may already have around the house. Here's a good list of household substitutions for cleaning products.
By making your own cleaning products, not only will you save money, but you'll also limit your exposure to harsh chemicals that can irritate skin and airways.
#4 – Homemade Meals Instead of Processed Foods
Processed foods are not only bad for your wallet, but they're loaded with preservatives, dyes, and other additives that are often detrimental to our health.
With a little planning, it's simple to prepare foods from whole, less costly, ingredients.
For example, instead of buying a box of rice packaged as a side dish that serves 4, cook rice from scratch and then keep it in the refrigerator. Then, to prepare an inexpensive rice side dish, sauté the rice in a bit of butter with the seasonings of your choice. Here are 3 easy ways to make a boring pot of rice taste amazing!
Likewise, when you're looking for frozen lunches, bypass the frozen food section and freeze your own leftovers instead. You could even make a bunch of meals ahead of time and then freeze them for later! Here are some great ideas for make ahead freezer meals. Even more here.
Rice Making Tip: If you haven't used a rice cooker before, trust me, they save a lot of time and frustration when making rice! With a rice cooker, there's no need to watch the clock, stir, or babysit a boiling pot of rice. Simply combine the rice and water inside the cooker, and it "knows" when your rice is done. You get perfect rice every time! (FYI, we use Jasmine rice most of the time.)
Meat Buying Tip: Meat is one of the most expensive things you can buy at the grocery store, and if your family eats it on a regular basis, then your grocery bill is going to be quite high. To save money on meat, make it a personal policy to never buy meat when it's not on sale. Most grocery stores offer a meat item at a low price each week to draw people into the store. Check the grocery store fliers for weekly specials at the stores in your area. When you find a good deal, stock up, and store the meat in your freezer. Consider preparing meatless meals as well, as these are often less expensive.
If you're not accustomed to making your own cleaning supplies, planning meals, or cooking from scratch, don't lose heart.
Choose just 1 item to eliminate, and once you've adapted to your new method of cooking or cleaning, then move on to another money-saving strategy.
You'll be encouraged by the extra money that's left in your checking account each month, and in a year, you will have a new set of frugal habits!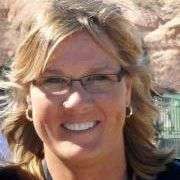 Always on the lookout for a good bargain, I consider myself a frugal person — but not cheap. And not afraid to spend money on the things that matter. I like to share good deals with others when I find them. One of my favorite ways to save money is to reuse items in ways other than their intended purpose — so I write a lot about outside-the-box ideas that most people wouldn't think of! When I'm not saving money or looking for good deals, you'll find me at the corner of Good News & Fun Times as publisher of The Fun Times Guide (32 fun & helpful websites).