This post may contain affiliate links. If you buy thru these links, we may earn a commission at no additional cost to you.
---
Focus groups (also known as market research studies) are conducted in almost every major city in America.
Market research companies are always searching for individuals who can give their clients valuable feedback about a product, advertisement, or idea.
Generally speaking, you can make anywhere from $50 to $350 for participating in a focus group — depending on the length of the study and their requirements.
I've got to be honest, I've never been interested in surveys — online or otherwise.
However, having worked for companies that use them specifically to cater their customer offerings, I understand the importance of market research and when looking for some extra cash — I did a little research myself!
The goal of focus groups is to find out exactly how you and I (regular consumers) really feel about specific products and ideas. So basically, you're paid for sharing your thoughts!
If you have some free time, you can get paid for market research by participating in focus groups — either online or in person. Here's what I've discovered…
#1 – How To Find Focus Groups
The first thing you'll want to do is to go online and search for "market research companies" in your city or area.
Bigger cities (like Los Angeles, New York, Denver, Atlanta, etc.) are more likely to have a large number of these facilities. But there are definitely market research opportunities available all across the country!
I searched my city, and I found about a dozen market research firms. I could visit them one-by-one to participate locally in some of their larger studies, or I could choose to participate online only.
I found a lot of information and was a little overwhelmed. I left wondering where to start and which sites to choose — so I dug a little deeper.
For example, here are 4 reputable focus groups I found in my area offering both online and in-person opportunities:
I've listed a bunch more market research studies and ways to find focus groups below — at the very end of this post.
#2 – How To Get Started
You need to know that almost all legit surveys, market research sites, and focus groups that pay for your participation are 100% free to join.
There are scammers out there that just want to make money by selling hope to people who are in need of money — so make sure the company is legitimate first!
Let's look at 1 of the 4 that I mentioned above: Focus Group.
First, I looked at the online reviews and found that it was favorably reviewed.
I signed up — which took me about 3 minutes total. That's relatively fast, in my opinion!
Then, I was asked to fill in some basic personal information — including my name, address, phone number, email address, my gender, and birth date.
TIP: If you're asked for your credit card information, stop right there! Legit sites don't ask for it.
Once I was approved, I logged in and was able to see studies that were available to me.
I chose a couple and had varying results (more on that below).
#3 – What To Expect After You Register
Guess what I got? A thank you email confirmation.
Then, I didn't hear anything for a few days. Was this a sign of things to come? Perhaps — since the email alerts only trickled in after that.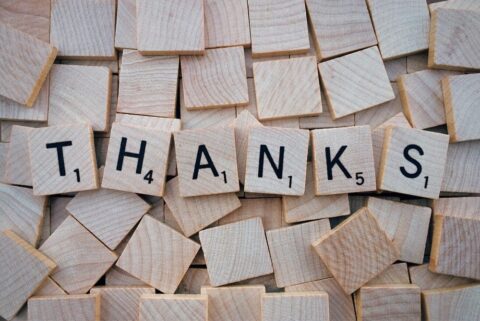 If you're anything like me, you might not have the patience required to take the surveys and actually make money from doing it.
I got frustrated — because I'd be actively participating in the survey for a few minutes, and then the survey would end abruptly stating, "Sorry, your answers do not support participating in this survey."
Here are my personal findings when participating in market research via online surveys:
It's a quick registration process.
I found some available studies right away.
I was able to start a survey once I registered — I answered about 5 pages worth of questions before I got kicked out.
The site kept track of which surveys I had participated in.
I received "credits" (not money) for one of the surveys I answered.
For me, it felt somewhat like jury duty — you prepare yourself to do your civic duty, you ask for time off from work, and then you're not chosen to participate in the trial.
#4 – The Bottom Line
Over time you can make money by participating in market research studies. However, if you're looking to make some quick cash — participating in online market research might not be the easiest way to earn it.
You would have to make it a full-time pursuit in order to make enough money to feel worthwhile and to keep yourself on the list with the most reputable market research sites. And you'd always have to be ready to participate whenever they send surveys your way.
Of course, the payoff is much quicker (and bigger) when you visit the facility to participate in focus groups in person.
If you decide you're serious about this, and you want to get paid for market research — keep these things in mind:
Be honest when filling out the online information — because these companies invest a lot of time and money to get quality feedback for major corporations.
Your feedback could ultimately determine whether or not a company decides to produce a new product or advertisement!
Typically, market research companies don't want to interview people who have recently done another focus group on a similar topic.
Since I signed up to participate in Focus Group's online surveys, I've received 1 survey email per week. But I've not actually been able to complete more than 1 survey in a month (because I wasn't a "fit" for the survey).
Here are some of the downsides of participating in focus groups.
That said, some people are able to make a lot of money participating in focus groups — especially if you go beyond just doing online surveys.
Others' Experiences Participating In Focus Groups
The real money comes when you participate in-person.
Here are a few experiences from others who've done in-person market research before:
I remember the first time I got called to participate in a focus group. I was a sophomore in college and money was tight. It was for a radio station that had gathered my name from a sweepstakes that I had previously entered. The 2 hour segment required me to sit a room and listen to snippets of music and rate each song on a scale of 1 to 10. After the session was over, I was handed an envelope with $100 in cash — not bad for a couple of hours of easy listening. —Holly Reisem Hanna
I participated in a weekly online market research survey that was conducted for Domino's Pizza. Each week, I answered 5 multiple-choice questions about the company and/or its products. Each answered question earned me a dollar. At the end of the 5 week study, I had amassed a tidy $25 which was paid to me via Paypal. —Halina Zakowic
A few years ago, I signed up with a handful of local market research companies. You provide a lot of demographic information and it usually results in a call every 6 months. A hundred bucks cash… for 90 minutes on the panel, plus another ten bucks to cover parking. 90 minutes was just the panel, it didn't include the pre-selection or travel or all the time answering the survey and taking their phone calls … I would end up doing a few more paid focus groups (one was for the Washington D.C. metro and the other was for another local company), each time netting $100 or $120 depending on the length. I'll tell you what though, $100 cash in an envelope is a pretty solid payday for 90 minutes of chatting. —Jim Wang
In one of my more risque moments of earning side cash while completing my graduate studies, I got to look at market campaign ads for K-Y Jelly. A group of about 10 women, including me, sat in a small room and commented about which ad appealed to us the most and why. While we wrote down our responses and then discussed them amongst ourselves, our discussions were monitored by observers sitting behind 2-way mirrors. At the end of an hour, we exited the room and collected our $60 checks at the front desk. I ended up making $120 because I participated in two such ad campaigns. —Halina Zakowic
Vocal Views - Paid Market Research & Focus Groups - Make Money
So if you've got what it takes (free time and dedication) — what are you waiting for?
Find some local market research companies and get into their database. Before you know it, you'll have some cash to play with!
If you're thinking focus groups might not be your cup of tea, here are a few other ways to make extra money.
More Ways To Find Focus Groups
In addition to the links I've included above, here are some other great resources to help you find focus groups where you can get paid for market research — both online and in-person:
If you'd rather participate in market research online only, here are the best ways to make money from home answering online surveys.
I'm a health nut, a frugal mom, a dog lover, a DIYer, and a gadget girl. Personally, as a post-divorce, working single mom on a budget I have a lot of experiences that I enjoy sharing so others can learn from the things I wish I knew earlier! Professionally, I've worked full-time in a variety of marketing, sales, and editing jobs. You can always find me at the corner of Good News & Fun Times as Managing Editor at The Fun Times Guide (32 fun & helpful websites).